Extent your long-lasting camera to immortal
We have bundled our bestselling BCC2000 with the Camera Extender Kit (AFB1000), as a result, creating our easiest and most efficient time lapse solution yet. Engineered to withstand the unpredictable construction environment, the Extender Kit's 32ft (10m) long cable provides instant access to your camera through your laptop or tablet(Windows 64-bit OS).


TLC2020 Series
*Requires ATH2000 Power housing and Replace with flat battery cover.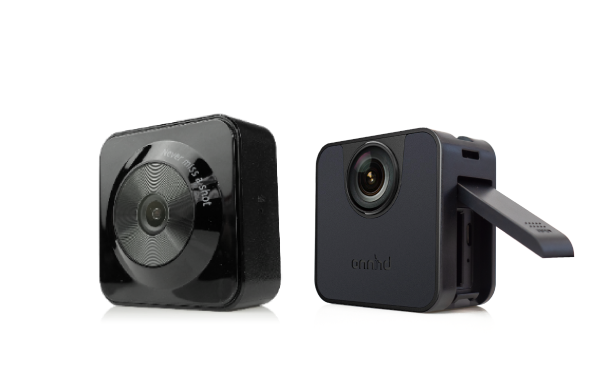 TLC120/ TLC130
*Requires ATH2000 Power housing
Product / Model NO.
Solar Panel / ASP1000
Solar Power Rating   
10W
Operating Voltage
5V DC
Power Connection
USB-C
Conversion Rate
>20%
Works With
Brinno Rechargeable Battery Kit (APB1000)
Waterproof
IP65
Size (WxHxD)
Solar Panel: 8.4 x 10.3 x 0.8 in (214 x 262 x 20 mm)       
USB-C Cable: 9.8 ft (3 m)
Weight
23.2 oz (660 g)
Product / Model NO.
Rechargeable Battery Kit / APB1000
Power Source
Brinno Battery Pack (MRB1000)
Energy Capacity
12,600 mAh/ 45.4 Wh
Always-On Mode
Provides continuous power supply for
low power time lapse camera or IoT application.
Solar Panel Requirement

Output wattage: 5W (minimum), 5V
USB-C connector

Input Port
USB-C (support 5V 2A quick charger) (on battery pack)
Output Port

Micro USB connector (for Brinno camera)
USB-C port

Output Voltage
& Output Current

5V 2A (max. for total two output)
Micro USB: continuous output 5V 500mA
(Max instantaneous output 5V 1A)
USB-C: continuous output 5V 1A

Compatible Models

BCC2000 & BCC2000 Plus
TLC2000/2020 with ATH2000 construction power housing

Ambient temperature
-4 °F ∼ 140 °F (-20 °C ∼ 60 °C)*
Size (WxHxD)
3.68 x 3.22 x1.46 in (93.5 x 82 x 27.2 mm)
Weight
9.9 oz (280 g)
Package Contents
Brinno Battery Pack (MRB1000) x1;
External Power Adapter;
Hook and Loop Tape
NOTE: Built-in short circuit protection when over charge, over discharge, over temperature (45℃ Input Cutoff, 60℃ Output Cutoff), under temperature (0℃ Input Cutoff, -20℃ Output Cutoff)