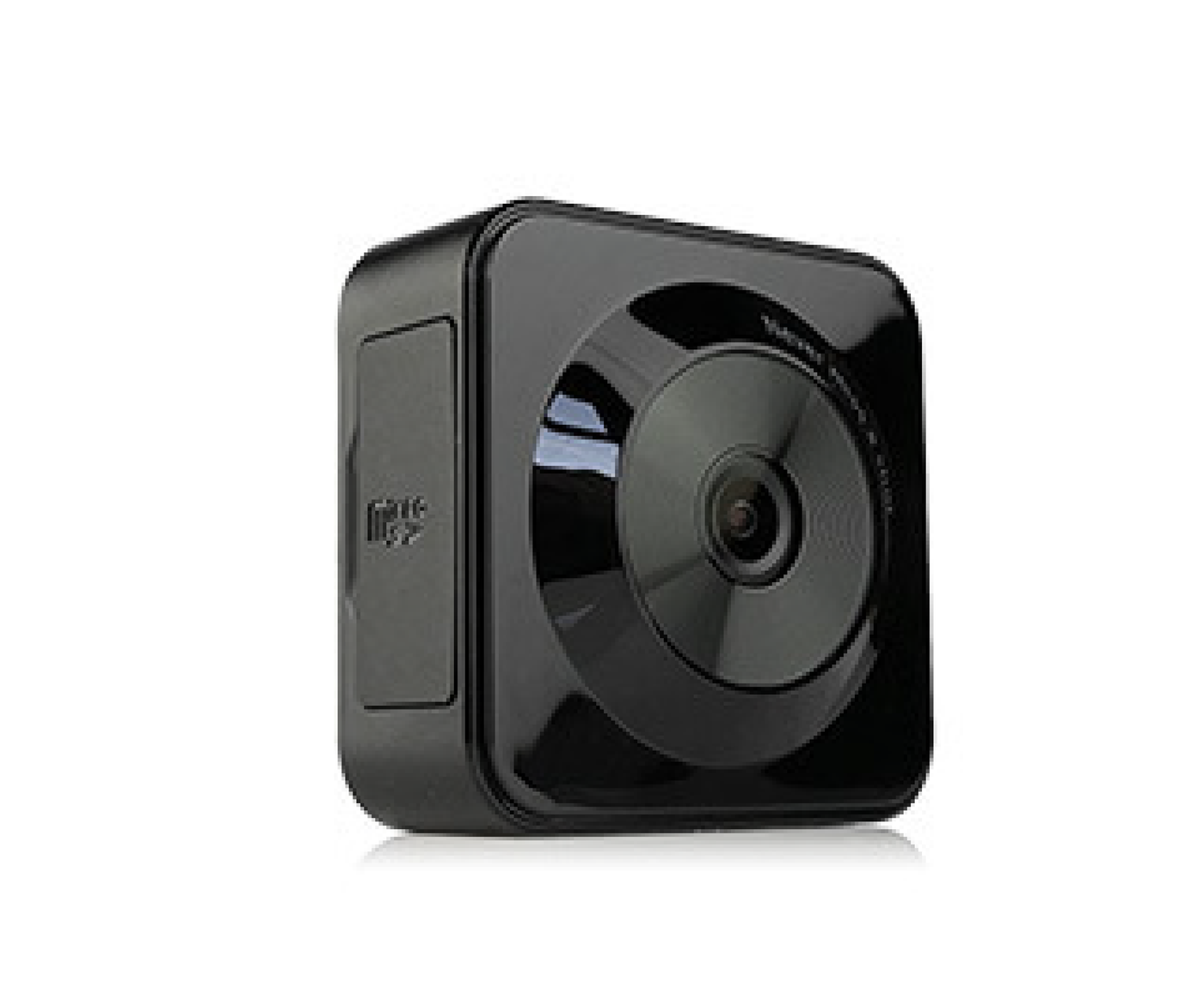 Turn Each Trip Into a Fantastic Storytelling Journey
The TLC130 camera is small enough, smart enough, and powerful enough to seize big moments. While TIME LAPSE photo-taking gives awesome videos of your overall journey, the all-new feature of STEP VIDEO brings out details of the highlights for the trip when you immerse yourself in beautiful scenery along the way.
With newly added easy-to-use app, you preview, edit and quickly share out video to your friends with no sweat.
Time Lapse mode sets camera to take a sequence of photos at selected intervals then condensing them directly into a brief dynamic video narrative.
Step Video mode sets camera to auto capture a series of clips of your journey before putting them together into an awesome storytelling video.
Accessories
Brinno newly designed quick release adapter allows you to mount & dismount camera in seconds.
The package accessories further open up a whole new range of possibilities to video document your world exploration in clips.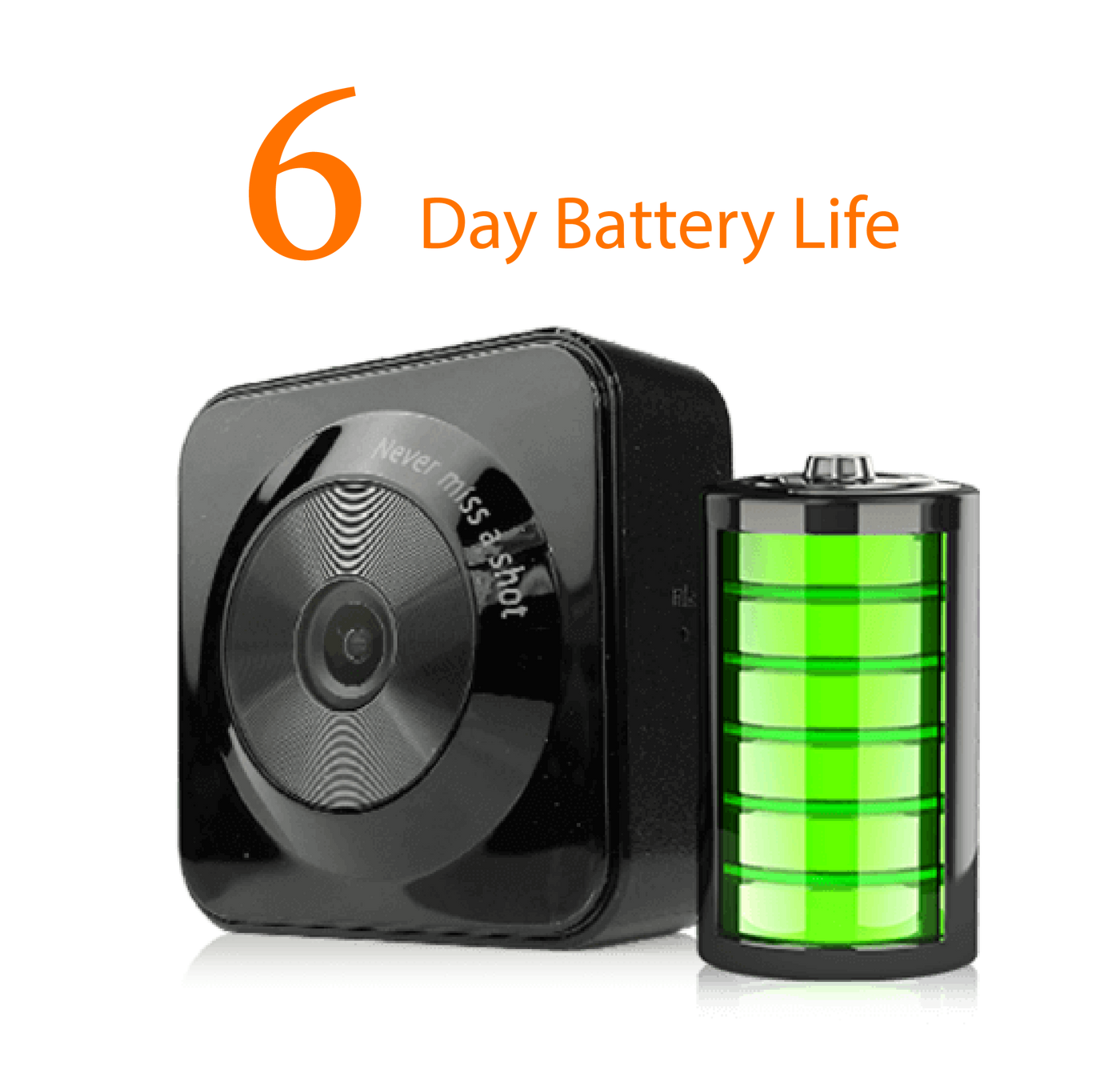 Long Lasting Battery Life
World record long term, the power saving system packs photos captured over days into a few fantastic minutes of experience.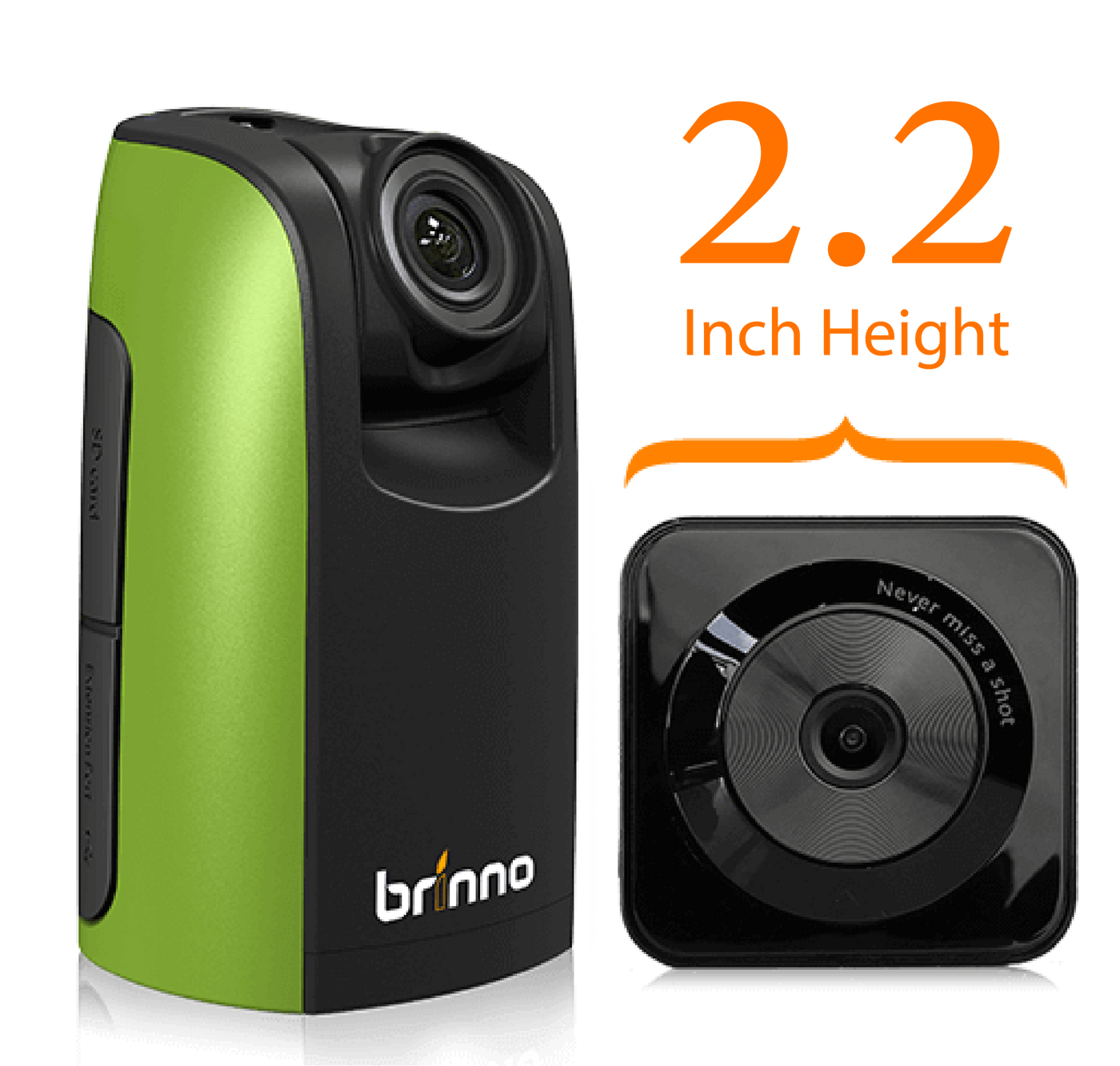 Small and Pocketable
Experience the simplest time lapse camera, explore any project you want to record. Capturing and sharing time lapse videos have never been easier. Instant Time Lapse, Instant Sharing, Instant Fun.
Instant Time Lapse Video
Auto pack photos into video. No need for post-editing.
Full HD Resolution
Give sharp clear enough images & easy transfer of footage wirelessly for instant sharing.
Lasting Battery Life
Catch each unmissable moment & no worry for battery drain.
BLE / Wi-Fi / App
Wirelessly connect to preview, edit & share video clips on one app.
Step Video
Auto shoot footage in sequence & turn life streams into videos that clicks.
Water Resistant Device
Certified IPX4 splash proof safety rating for indoor or outdoor use.
IOS & Android Tutorial Video
Model NO.
TLC130
Resolution
Full HD (1080P)
Aperture
F 2.0
Focal Length
3.56 mm (Actual)
23mm (35mm equivalent)
Field of View
138°
Capture Mode
Time Lapse, Step Video, Photo
Storage
Micro SD/ Micro SDHC/ Micro SDXC (up to 64 GB)
Power Source
Li-PO rechargeable 1350mAh/ DC 5V 2A

( DO NOT USE a Quick Charger )

Battery Life
Up to 12 hours at 2 sec interval
Up to 6 days at 5 min interval
Wireless
Bluetooth 4.0 (BLE) + Wi-Fi (802.11b/g)
Splash-proof
IPX4
Operation Temperature
32 °F ~ 113 °F (0 °C ~ 45 °C)
App OS
Android 4.4, iOS 8.0 or later
Dimension
2.16 x 2.16 x 1.1 in (55 x 55 x 28.2 mm)
Weight
2.6 oz (74.5 g)
Package Contents
Camera, USB-C cable, Quick guide
Accessories Pack
Quick release x 2; Adjustable angle adapter; Bike holder mount; Backpack clip mount; Adhesive mount; Helmet mount (strap); Strap x 2
TLC130 Error Code (Buzzer) List
1-1. Power on with SD card: long beep* 1
1-2. Power on w/o SD card: long beep* 1 and then short beeps* 6
1-3. Power off: long beep* 1
2-1. Insert 64GB card with exFAT format and power on: short beep* 6, pause, then another short beep* 6
2-2 Card error: short beep* 6
2-3. Card full: short beep* 6
2-4. Card removed: short beep* 6
3-1. Start/ stop Time Lapse recording: short beep* 3
3-2. Start/ stop Step Video recording: short beep*
4-1. Low battery: short beep* 6
4-2. Full charged: long beep* 2
4-3. USB power cable when error detected: beep* 3

5-1. No external power and battery percentage < 60% (approx. 3.7V): short beep* 4, pause, then another short beep* 4
6-1. Only BLE FW: Beep* 4, then short beep* 2, then beep* 4, and then Beethoven music (beep*4)
6-2. Only camera FW: Beethoven music (beep* 4), pause, then Beethoven music (beep* 4)
6-3. Camera FW + BLE FW: Beethoven music (beep* 4), pause, Beethoven music (beep* 4), and beep* 4, then short beep* 2, then beep* 4, and then Beethoven music (beep* 4)