COMING SOON!
THE NEXT GENERATION TIME LAPSE CAMERA

IS ON THE WAY
Sign up and be the first to know!
Your Jobsite

has never looked better
The Construction BCC300 bundle is the ultimate solution for anyone new to time lapse photography. Its easy-to-use interface makes it perfect for amateurs, while its waterproof housing and mounting accessories allow for worry-free outdoor use. With a battery life of unprecedented 100 days, using just 4 AA batteries, this bundle is suitable for long-term recording projects, making it a perfect choice for both beginners and professionals.
Simple, yet professional
Straightforward User Interface design achieves a friendly user experience.
Weather resistant no matter hot or cold, sunny or rainy!
IPX4 waterproof housing protects the camera from damage by extreme weather
Easy Time Lapse
HDR & Full HD
Long Lasting Battery
Sunlight Readable Display
Multilingual User Interface
Schedule Setup
The BCC300 bundle is paired with the TLC300 camera, a powerful and customizable device that offers a simplified user interface. It allows for effortless setup and monitoring even in bright environments thanks to the crystal IPS LCD panel. The TLC300 camera is the ultimate companion for time lapse photography in construction sites and any other industries.
◾ Waterproof housing: The IPX4 housing offers protection against dust and water, allowing for recording in any environment, indoors or outdoors.
◾ Wall mount: 360 rotation capability makes your recording easier than ever.
◾ Mounting methods: The wall mount can be mounted on a flat surface using either screws or stickers, as outlined in the accompanying application materials.
Package Includes:
◾ Time Lapse Camera TLC300 x 1
◾ Waterproof Housing ATH120 x 1
◾ Wall Mount AWM100 x 1
◾ Bungee Cords x 2
◾ Drywall Anchor & Screws
◾ AA Batteries x 4
◾ Lens Cover
◾ SD Card
◾ Quick Guide
Sold over millions of time lapse cameras since 2008
Dependable camera quality

vouched by numerous loyal customers
- Jacinta Leong, Art Director of Shang-Chi
I absolutely love the latest model - the Brinno TLC2020. The Menu is so much navigatable, and the convenience is in the updated features such as Schedule (per day), Intervals, LED screen - it's like a dream.
- Gold's Concrete, a local concrete company based in Colorado USA
Thanks to the most quality time lapse camera built by Brinno we've experienced and the enjoyable time lapse video of basement excavation progress, our email box had already blown up with people asking for our services across the country.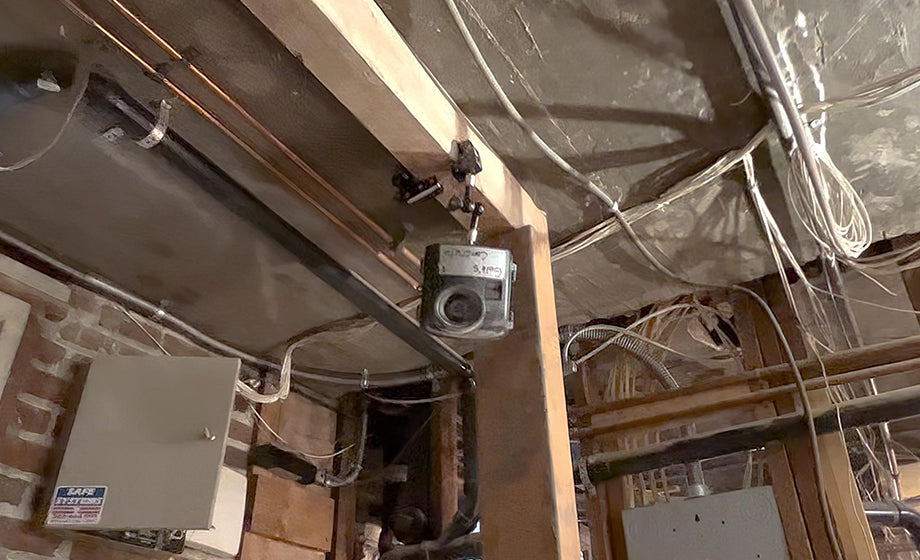 Aug 31, 2022
📍North America_ For many homeowners, the basement plays an important role in the daily life of its ....
View Details
- Harvey Leach, a luthier based in California USA
Customers are fascinated by the process of building musical instruments and the decision of which builder to choose often comes down to getting to know them. The best way to get to know a craftsman is to watch them work.
Jan 04, 2021
📍North America_Harvey Leach a luthier and Bob Hergert a scrimshaw artist are both...
View Details
 

BrinnoBCC300

Action Cam   

Trail Cam        

DSLR             

Camera price

$$

$$

$

$$$$

Footage Quality

★★★

★★★★

★★★

★★★★

Battery Life

★★★★★
(4 AA batteries)

★★

★★★★★
(12 AA batteries)

★★

Multilingual UI selection

✓

✓

X

✓

Ready-to-view time lapse video

✓

X

✓

X

Schedule time lapse recording

✓

X

✓

X

User-friendly User Interface

✓

X

X

X

One-page Time lapse Setting

✓

X

X

X

Replaceable IP rating protection

✓

X

X

X
Time Lapse Beginner
Limitless Outdoor Recording
TLC300
Professional Photographer
High-Standard Camera Protection
TLC2020
Long-Term Construction Projects
Commercial Project Recoding
BCC2000Plus
Find More Support
SUPPORT CENTER
FAQ
SD Card Compatibility List