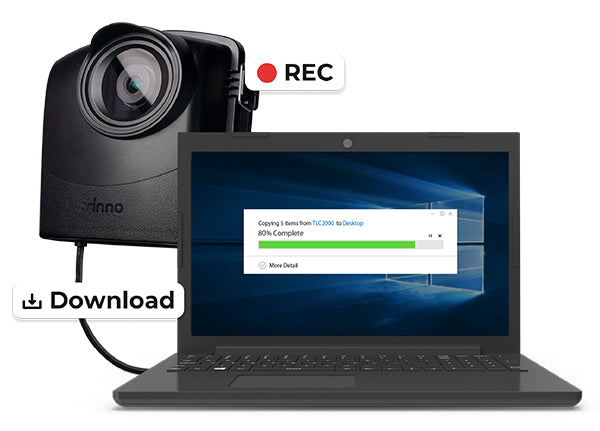 Bring your filming to new heights
Increase your reach and extend the capabilities of your BCC2000 with Brinno's new Camera Extender Kit. This accessory kit will connect your camera with unlimited power, conduct faster data transfers, and provide access to the *Brinno Command Center.
◾ Compatibility : Windows 10 & 11 / 64-bit OS
◾ The battery life of BCC2000 Plus varies according to the length of command center operation. Extensive usage of the command center may result in a significant reduction in battery life. Give yourself a boost. With the 32ft (10m) long cable get instant access to your camera. Download files onto your laptop and use the new Brinno Command Center to modify camera controls and check filming and battery status. For a truly flexible installation experience, the cable can also be used to connect your camera to external power through a power adapter.

Engineered to withstand the unpredictable construction site environment. Easy time lapse just got easier!

Simultaneous Record and Download

32 ft(10m) Ruggedized Cable
Model NO.
AFB1000
Contents

Multi-task Dongle ACB1000
32ft (10m) Ruggedized USB-C Cable
Mounting Adapter
Cable Clip
10 Cable Ties

Dongle Interface
Output: USB-C (to camera)
Input: USB-C (for USB-C cable)
micro USB (for ATH2000 power supplier)
USB-C Cable

USB-A Male to USB-C Male
Weatherproofing Cap and Seal
UV Coating
32ft (10m)
Supports USB 2.0 high speed data transferring at up to 200mbps

Mounting Adapter
Design for TLC2000 series to be installed into Construction Power Housing (ATH2000)
Requirements
BCC2000 (or TLC2000 with ATH2000)
Size (WxHxD)
Multi-task dongle ACB1000 : 1.85 x 1.09 x 0.35 in (47.1 x 27.9 x 9 mm)
USB-C cable : 32ft (10m)
Mounting Adapter : 4.9 x 2.7 x 0. 6 in (126 x 69 x 14.7 mm)
Weight
Multi-task dongle ACB1000 : 0.33 oz ( 9.3g)
USB-C cable : 15.2oz (450g)
Camera mounting adapter :1.14 oz ( 32.5 g)